Welcome all dear members of the Flame of Udûn message board to the annual* The Flamies Award Ceremony - or just Flamies for short.
*we can still say annual even if this is the first year, right?
This is the time for the forum to be a bit self-centered. You have over the last two weeks nominated your fellow members for the different categories of Flamies. This being the first year and all, a groundbreaking record of 35 members sent in ballots with their nominees. For those who was members of the old "Shadow and Flame" forum back in the day, may remember the Flamies as a yearly tradition going back several years. After a hiatus last year, we at the Flame of Udûn is bringing the Flamies back in a slightly refurbished version.
There's 10 categories this year, plus entries for The Flame of Udûn Hall of Flame. People have been waiting eagerly a long time for this and we are going to announce the first award in a few hours. I can hear the buzzing from the red carpet all the way in here, our place of party, The Green Dragon.
Firstly, some quick statistic from the year we've been through:
By December 31st 2015 we had:
518 members
806 threads/topics
29151 posts
That's an average of 56 posts per registered member. And as the forum started in medio May, so these numbers are for just a little more than 7 months. Not bad!
The top 3 posters in 2015:
1: Minuialwen (1478)
2: Morgoth Bauglir (872)
3: Stig (855)
Now, let's gather for the first annual Flamies here at the Flame of Udûn. Joy, dancing, applause all around. Maybe even some break out in twerking? Who knows what the evening brings.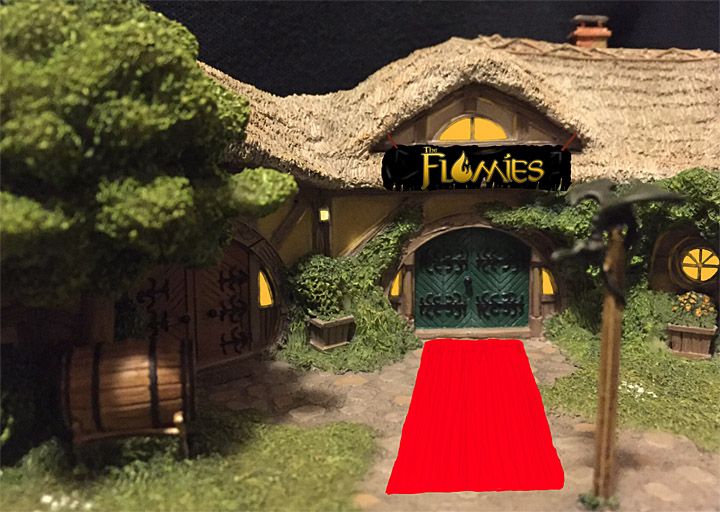 The awards:
Best dressed
Most Helpful Flamer
Collection of the Year
The Comedian
Most Valued Member
The Good Samaritan
Artist of the Year
Weta Collectible of the Year
Giveaway of the Year
Thread of the Year
Legend of The Shadow and Flame Forum
Flame of Udûn's tribute to Tim Launder
Hall of Flame
Half time show and Giveaway
After Moot
The Flamies 2015 summary



Love and hugs, your FoU Team
(art by Scriff)